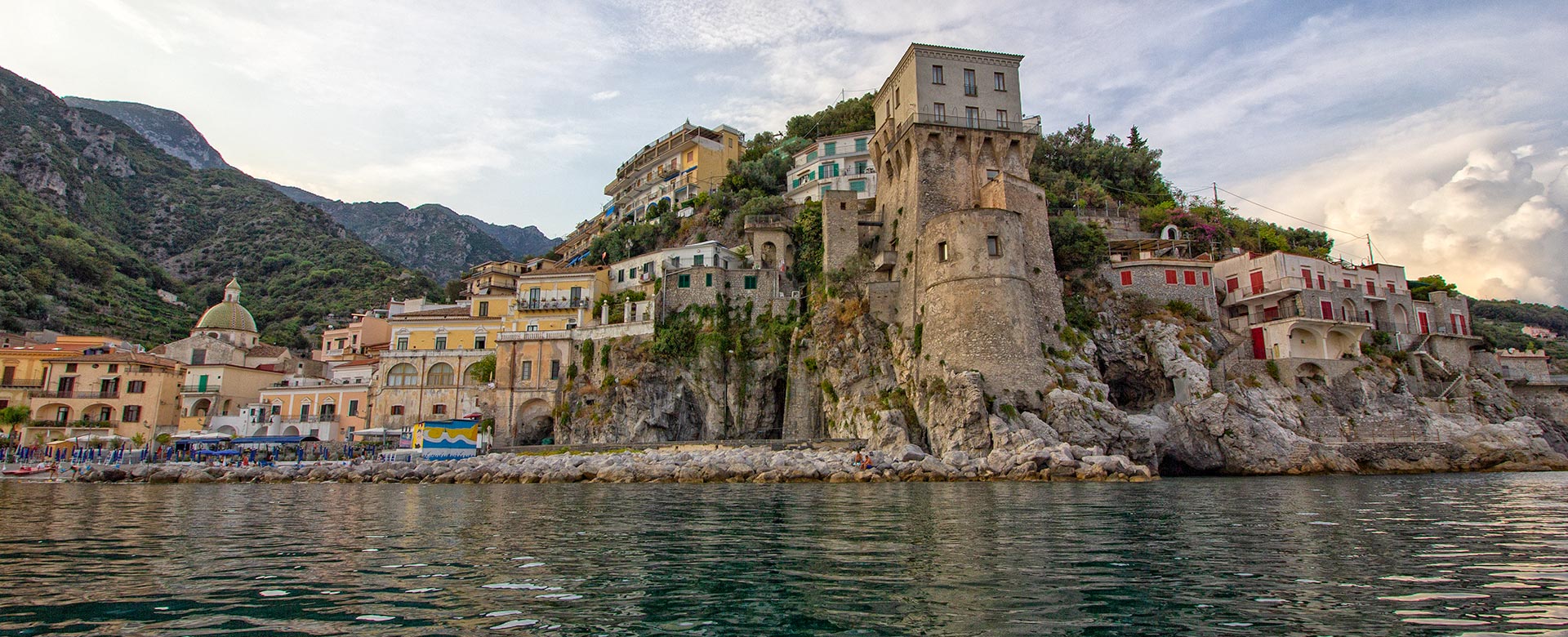 Cetara is a picturesque fishing village on the Amalfi Coast where you can find a very close relationship of its inhabitants with the sea, fishing and fish processing.
Anchovies and tuna fishing is the main activity in Cetara, so the salting and preservation of fish.
In recent years the production of anchovy colatura, the main seasoning of the Cetarese cuisine, descendant of the Garum of the ancient Romans, has become very important.
The main and most characteristic monument of Cetara is the Vicereale Tower which since 2012 has become the seat of the civic museum and hosts various art exhibitions

.
Also worth visiting are the church of St. Peter the Apostle, the patron saint, the church of St. Francis of Assisi and the church of the Madonna di Costantinopoli, right in front of our B&B
.
The favorable position of Cetara makes it the ideal place to reach also the other tourist and unmissable places in Campania. Cetara, located right at the beginning of the Amalfi Coast, is very close to the most famous places like
Ravello
,
Amalfi
and
Positano
. It is almost attached to Salerno, famous for the Christmas lights and for the beautiful promenade.
Just south of Salerno is
Paestum
, where you can visit the beautiful temples dating back to ancient Greece; a little further we recommend the enchanting
Certosa di Padul
a and the numerous centers of the equally beautiful
Cilento Coast
.
Towards the north after 31 miles you arrive in
Naples
, the capital of Campania; only a few tens of miles more and you reach
Caserta
where you can visit the majestic Royal Palace and the lesser known but beautiful medieval village of Casertavecchia.
Along the highway that leads to Naples you can stop in
Pompeii
and organize a tour of the most-visited archaeological sites in the world, while shortly afterwards, going out to Castellammare di Stabia, you can reach to
Sorrento
, the main center of the same beautiful Sorrento Coast; from Cetara or from Salerno then you can take a ferry to
Capri
, one of the most beautiful islands in the world.